Découvrez des cocktails exclusifs
Pourquoi l'expérience de cocktail Flair Flow?
Prêt à améliorer vos compétences en mixologie?
Vivez une expérience inoubliable avec nos atelier cocktails,
nous vous guideront dans l'univers du Bartending et dans la découverte de l'art de la Mixologie avec des cocktails délicieux
et des recette mémorables.
​Notre approche innovante d'enseignement et de formation pratique vous permettra de vivre une expérience d'apprentissage des cocktails unique en son genre, vous donnant l'avantage dont vous avez besoin pour réussir là où d'autres échouent.
Avez-vous du mal à créer des cocktails à la maison ?
Reservez votre Experience Cocktails FLAIR FLOW
L'Expérience Flair Flow est un programme destiné a qui souhaitent s'amuser, apprendre de nouvelles recettes et découvrir l'art de la mixologie.
Avec notre approche pratique et innovante, vous pourrez créer des cocktails de manière professionnelle et impressionner vos invités comme un vrai barman.
Rejoignez l'Expérience Flair Flow aujourd'hui et découvrez le monde passionnant de la mixologie !
Marre de rater vos cocktails entre amis ?
Reservez votre Experience Cocktails FLAIR FLOW
Tout ce dont vous avez besoin pour devenir un PRO
Flair Flow Gives You Everything You Need To Elevate Your Bartender Career
More opportunities to improve your bartender skills
Learn the best strategies for building a successful bartending business.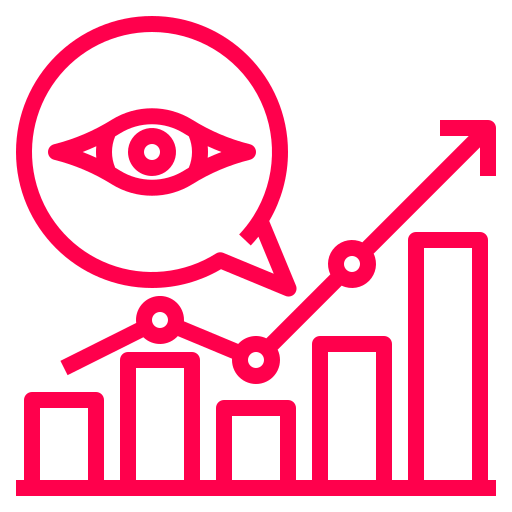 Increase your visibility in the bartending industry with our online course.
Learn bartending skills from anywhere in the world.
Enjoy 24/7 access to our bartending activities and resources.
Develop impressive flair skills with our expert guidance.
Increase your chances of getting more bartending events with our course.
Join a worldwide community of bartending enthusiasts and professionals.
Discover and learn the latest flair moves in the industry.
Learn the best cocktail recipes and techniques from our experienced instructors.
Share your bartending videos with the community and get feedback.
Master the art of bartending with our comprehensive course.
Join our live training sessions and get personalized feedback.
Join our Discord community to connect with other bartenders and enthusiasts.
Earn an NFT pass to access to special room, features and Metaverse
Get tips and support for your Social media account on Instagram and Facebook.
Get access to exclusive job opportunities in the bartending industry.
Elevate,

Scale

and accelerate

your

bartending

career

and business
No Contracts • Cancel Anytime
Want To Hear What Bartenders Like Yourself Have To Say About Flair Flow?
*Testimonials shown are real experiences from members of Flair Flow. Their results are not typical and your experience will vary based upon your effort, education, business model, and market forces beyond our control. Please note that Flair Flow Club is not a business opportunity. Flair Flow Club is a online bartending course and worldwide community that helps people and businesses to improve their strategies and skills on bartending and flair. We make no earnings claims or return on investment claims, and you may not make your money back.*
No Contracts • Cancel Anytime
Frequently Asked Questions
Q: What is Flair Flow Club? A: Flair Flow Club is an online club designed to teach you all the skills you need to become a successful flair bartender. You'll learn everything from basic flair bartending techniques to advanced moves and routines, and you'll have access to a worldwide community of like-minded professionals and enthusiasts.
Q: Who is Flair Flow Club designed for? A: Flair Flow Club is designed for anyone who wants to learn flair bartending skills, whether you're a complete beginner or an experienced professional looking to take your skills to the next level.
Q: How is Flair Flow Club structured? A: Flair Flow Club is divided into several modules, each covering a different aspect of flair bartending. You'll have access to video tutorials, live training sessions, and a variety of other resources to help you master each module.
Q: How long does Flair Flow Club take to complete? A: The club is self-paced, so you can complete it as quickly or as slowly as you like. On average, most students complete the club in about 6-8 weeks.
Q: What kind of skills will I learn in Flair Flow Club? A: You'll learn everything from basic flair bartending techniques like bottle spins and pours to advanced skills like multi-object manipulation and intricate routines.
Q: Will I have access to a community of other flair bartenders? A: Yes! You'll have access to a worldwide community of flair bartenders and enthusiasts where you can connect, share tips and tricks, and get feedback on your skills.
Q: Do I need any special equipment to take Flair Flow Club? A: Yes, having access to basic flair bartending tools like bottles and tins will be helpful. However, we provide a list of recommended equipment to help you get started.
Q: Is there any support available if I have questions? A: Yes! Our team of experienced flair bartenders is available to answer any questions you may have throughout the club.
Q: Is there a certification at the end of Flair Flow Club? A: Yes! Once you complete the club, you'll receive a certification of completion that you can use to showcase your skills to potential employers and clients.
Have a question or need some help?
Contact our team of experienced bartenders who are available to answer your questions and provide you with assistance.